Victorinox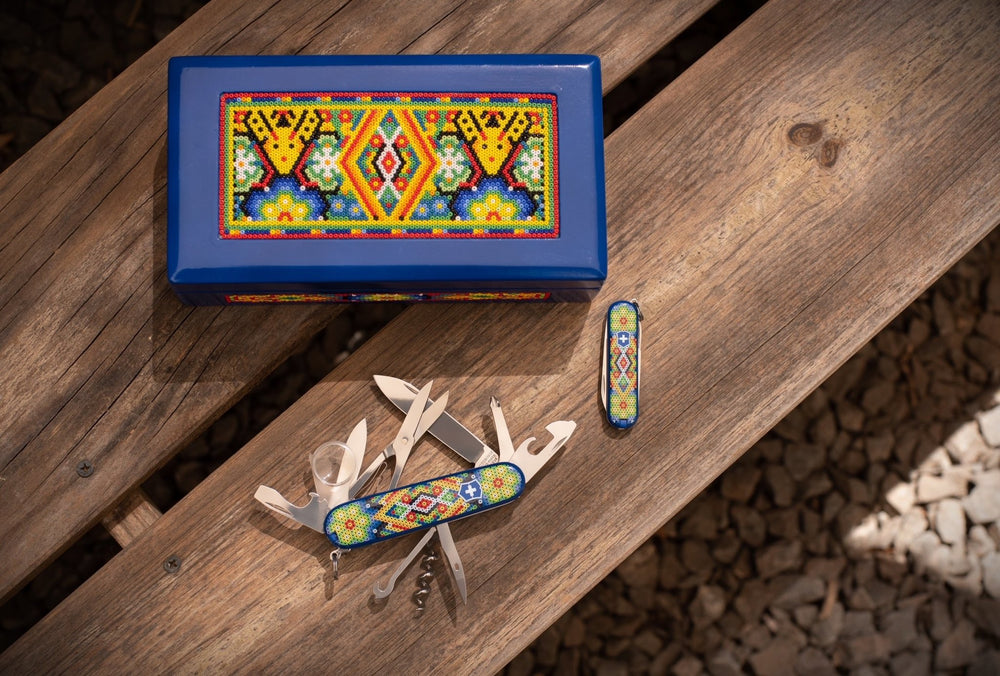 Hand in hand with Victorinox, the Huichol art print was worked on razor beads in its Mexican Collection, with two models, the Classic and the Explorer, the latter in a limited edition of 100 pieces and delivered in a cedar wood case. intervened with calibrated glass beads and special epoxy glue.
This collection was made in collaboration with Arte Marakame and three other types of Mexican art, the Oaxacan Alebrijes, the Talavera de Puebla, and the Olinalá de Guerrero. The Huichol design of the razor features colorful and mystical motifs based on elements of nature and their daily ceremonial life. Representing the art of the Huichol people, famous for their daring beads and beads, this striking design is a piece of living history that stands out.
Selected in collaboration with Marakame and local Mexican artists, this limited edition Explorer pocket knife reflects the spirituality and sacred creatures of the Huichol people.
The project was carried out as Victorinox will make a financial donation to the artisans and organizations that helped create this collection.
The Wixárika artist Sergio Bautista explains that the inspirations for the designs come to them directly from their gods, as it is not something that they think or imagine, but rather that when they want to tell them something, it is through the hands of the Wixárika that it is possible to communicate.