Hikuri Neixa - Peyote dance in ceremonial center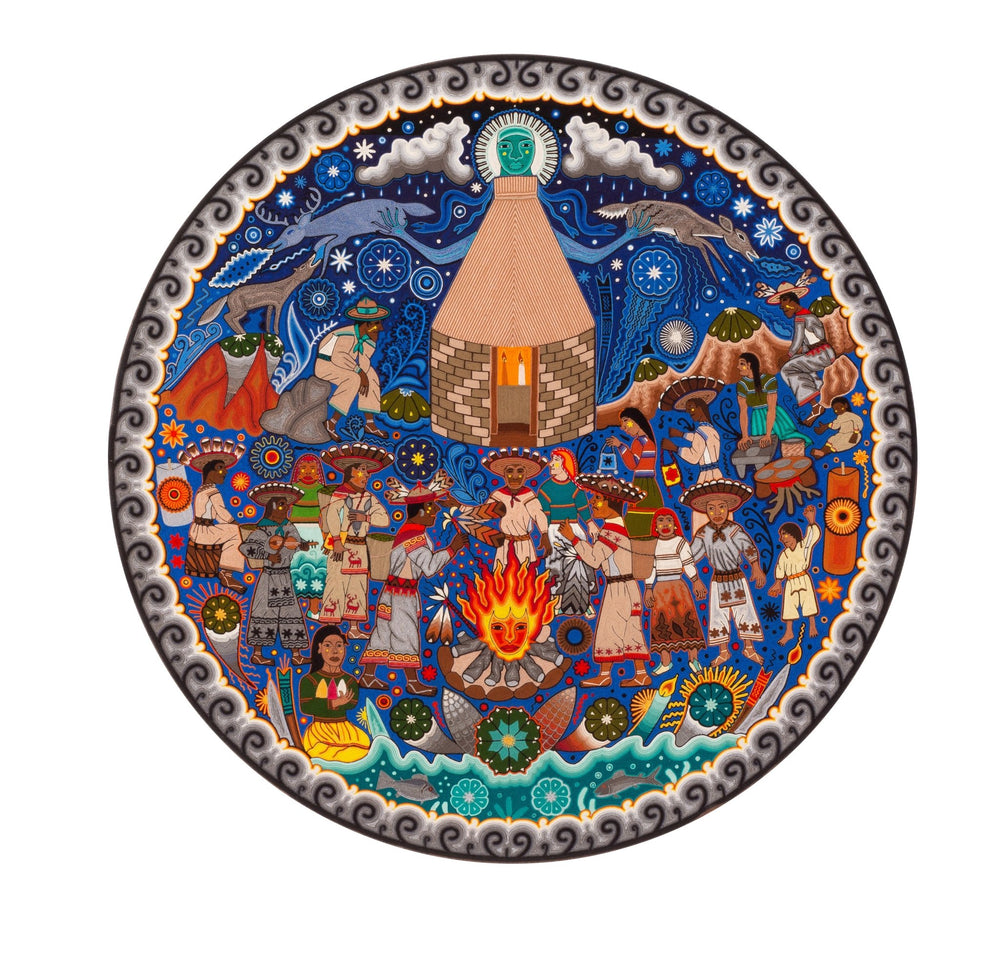 Some jicareros have the position of guardians of the grandfather fire. They take care of it throughout the pilgrimage so that no one makes use of it or its embers, or feeds it until they free it. And until then they give him the ground corn, deer blood and thank him for having taken care of them.
hikuritamete mewarexeiya tatewari muwierimama m+k+ mepi +wiya kepauka ix+arari mem+ katsut+ani tiene uxa arieka yame p+tiyuani tatewari +wiyamete meta haya at+a Tita m+ ti ikwuiya me itaxa t+ame me piwenaa tumari, maxa xuriyaya ya wakaxi pampa yutsi aix+ anemek+ te puhek+ariyarie.