Zapotec-Wixárika cultural fusion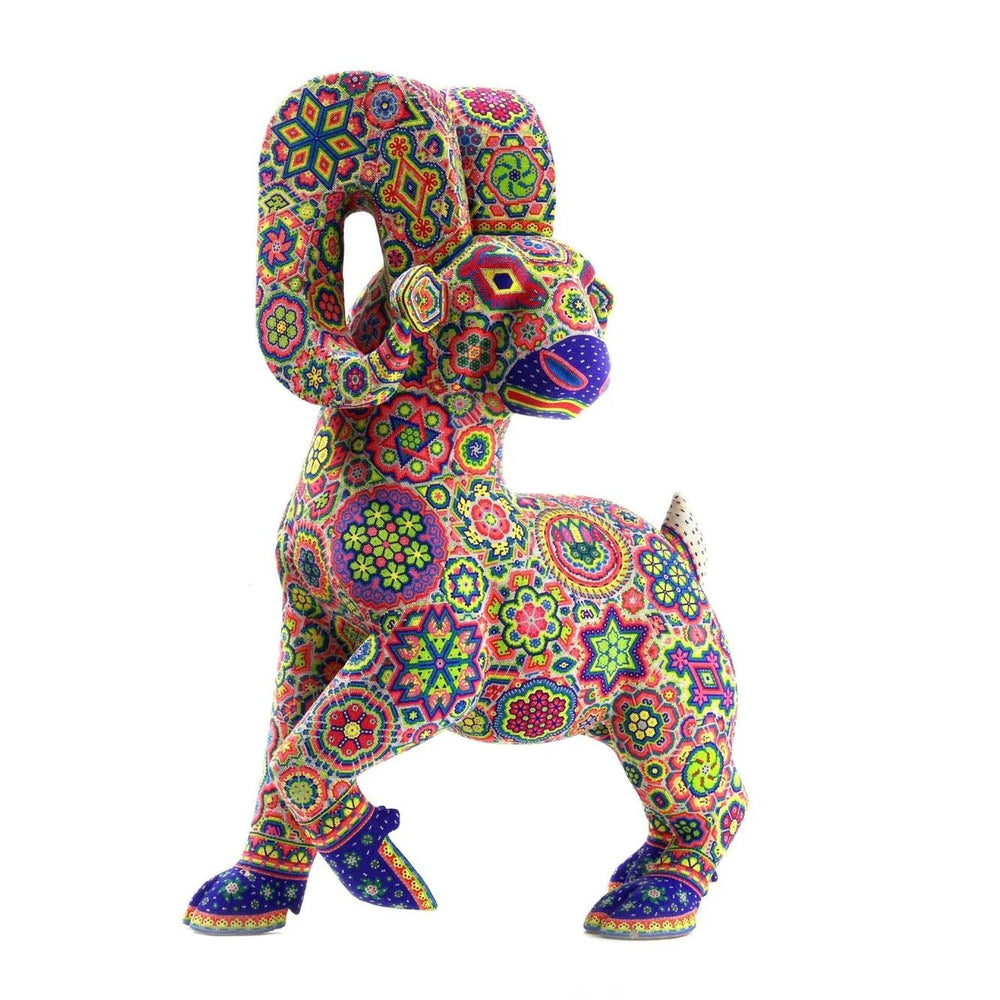 The encounter of two cultures merge in with these pieces that combine the creativity from the hands of artists that come from different states of Mexico: Oaxaca and Jalisco.
The wood that comes from the copal tree (Bursera, spp) is the foundation that holds the sacred symbols of the Wixárika worldview in each piece. It grows around the community of San Martín Tilcajete, a town in the Zapotec region of the State of Oaxaca, in southern Mexico. For many generations the villagers have developed the artisan work of pieces with this wood. The manufacture of each work can take up to 8 months (depending on its dimensions and details) in its completion from start to finish, using simple tools such as machete, gouges and knives for finishing. The drying of the wood is the step that makes the whole process more patient and detailed.
Marakame innovates and integrates the skills of Zapotec artists, fusing the pieces they have achieved with the visual and manual dexterity of the Wixárika by gluing tiny beads one by one (between 25 thousand and 1 million beads per piece) during periods that They range from 15 to 600 days. The choice of colors, shades and symbols embodied are particularly unique and come from the spiritual "vision" that each Wixárika artist possesses. Virtues accumulated from his childhood that adapt and suggest cultural fusion with the Zapotec copal pieces.
The holder of these
artworks
, carries with it the ancestral memory of the daily work of Mexican cultures in the contemporary world.
https://www.artemarakame.com/collections/esculturas