KidRobot - Munny, Dunny & Labbit editions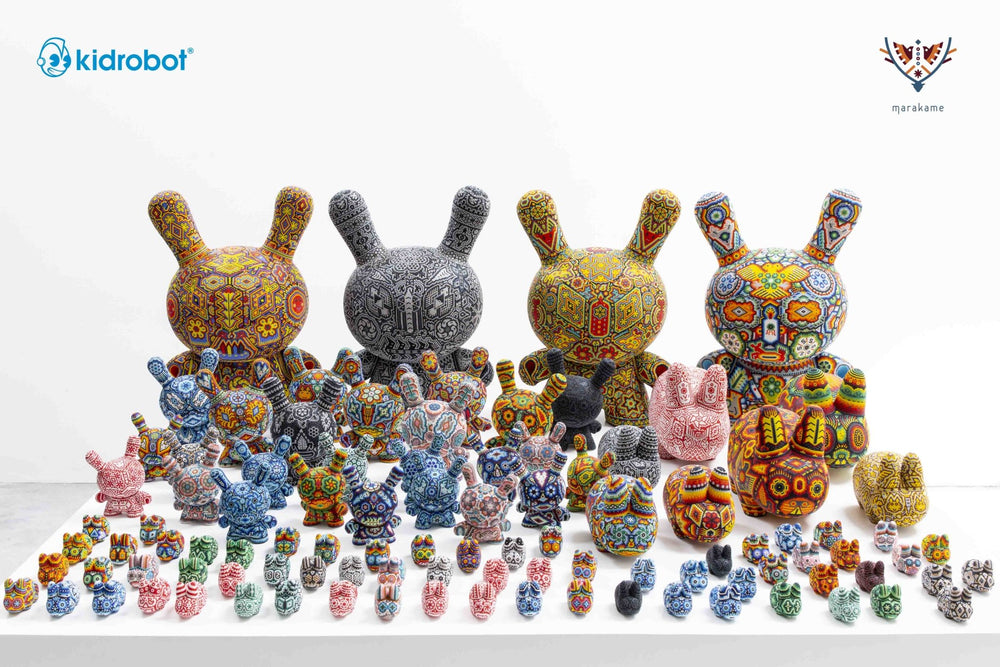 Special Editions from authentic Dunny and Labbit from the KidRobot brand commissioned by Marakame to eight artists from the Mexican Western Sierra Madre with the technique of "painting with glass beads, steel and gold imported from the Czech Republic" on special epoxy glue.
All unique pieces that narrate their worldview through the symbols of their culture. A piece of art that cannot be missing from the best collections of KidRobot and Wixárika - Huichol Art.
https://www.kidrobot.com/collections/arte-marakame