Gea - Tatei Yurienaka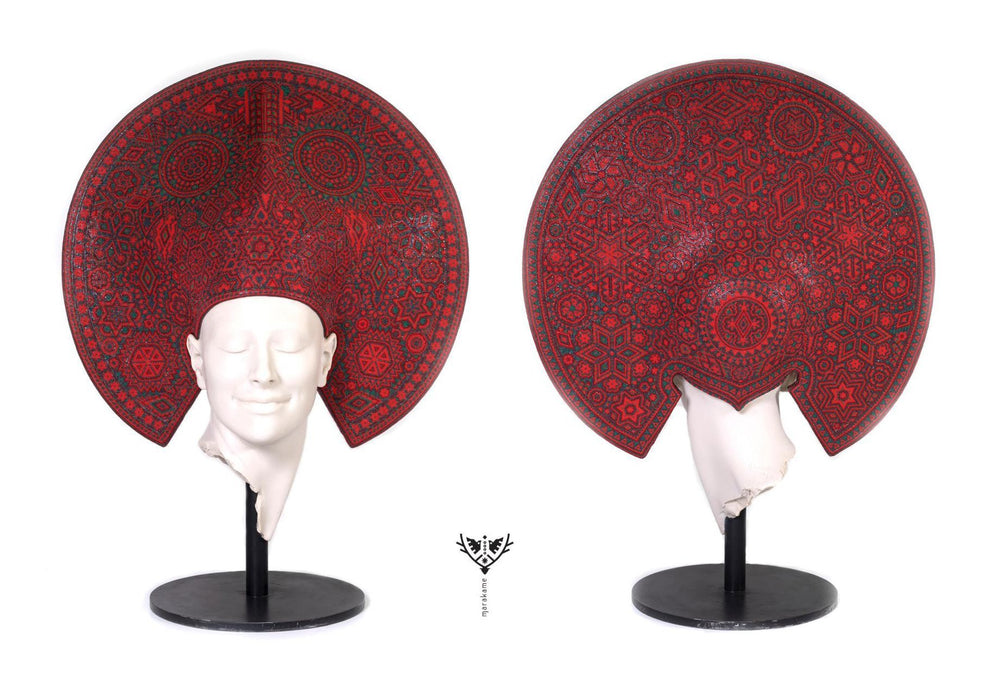 Author Sculpture: Cesar Orrico Mendez from La Rioja, Spain.
Artistic work in chaquira: Marakame Art Studio by Mtro. Luis de la Cruz López from the Wixárika (huichol) community of Tatéi-Kie –San Andrés Cohamiata, Jalisco- Sierra Madre Occidental Mexicana.
Instead of production: Marakame Art Studio in Morelia, Michoacán, México.
Production time: 500 hours.
Materials: More than 70 thousand glass micro beads were used, glued one by one with special epoxy glue on the wood.
During the three-month production process, the artist Luis de la Cruz paused the work several times to attend to his commitments in his traditional custom; such as the sacred ritual hunt of the White-tailed Deer in Jalisco to later depart for the Pilgrimage to Wirikuta in San Luis Potosí. Ritual activities indispensable for the continuity of life in the world in which we live and which serve as inspiration to continue affirming life with its works of art.
Piece commissioned by the sculptor Cesar Orrico to the art studio "Marakame" who selected the artist Luis de la Cruz López for his virtuous ability to capture in materials such as the "micro" bead the gaze of the indigenous world of Mexico, a country that the sculptor knew in 2017.
With his colors and designs, Luis shares in this work elements of daily ceremonial life that transcend traditional indigenous folklore and show in verbal silence that life continues to be given to us in large part, thanks to the fact that the Wixárika (Huichol) continue to perform and practicing the ancient lessons that as pre-Columbian rituals maintain and renew the contemporary world.